Viscount School first opened it's doors in 1969.
Did you know the school was named after the main passenger aircraft operating at Mangere Airport at the time – the Vickers Viscount.
In 2019 we celebrated our 50th Jubilee Viscount school is a full primary school Y1-Y8 with over 600 pupils. The school's learning programmes reflect the rich community of unique landscapes and diverse cultures of our local area as well as the aspirations of our parents and whanau for student success.
50+ years of aiming for every student to take off and fly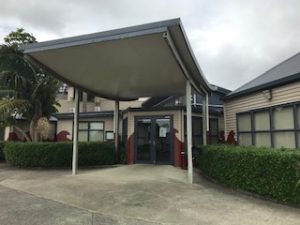 Our door is open from 8.30-3.30 Monday to Friday – school term time.
The school motto "BEST" is an acronym for
The underlying idea of our acronym is that the school will provide students with the best teachers, the best resources and the best learning environment to get the best achievement results from students.
Many of our ex-students have excelled on the sports field both locally and nationally and we aim for that to be the same across all areas of life – for everyone to be a successful, confident, life long learner.
Opportunities to experience a wide range of learning experiences
Our students get opportunities to experience a wide range of activities and become confident and accomplished performers.
In addition to a wide variety of learning opportunities in the classroom, we have
a strong sports and PE programme
music and art programmes
cultural groups
english as a second language programmes
as well as many other
At our school,approximately 85% of our students, celebrate a Pasifika heritage – either the children of newly arrived immigrants or parents who were immigrants. The other 15% largely identify as Māori or Asian with a remainder from other cultural groups.Over 80% of our students and many speak a language other than English as their first language.
At Viscount School we welcome and value the rich diversity of languages, cultures and identities of our families and students. We seek to work in partnership with our parents and whanau so together we can develop an understanding of how our children's identities are culturally located as well as how they are shaped by experiences in their communities and build on that to develop connections with our learners and shape learning through academic programmes based in English as well as promoting the use of heritage languages and expressing their culture in authentic contexts so they experience success and take pride in who they are.
The unique position of Māori culture is an important and essential element of our school. We are committed to Kaupapa whanaungatanga (kinship through relationships) and the promotion of te reo. Parents of Māori students have identified successful learning, striving to do their best and opportunities to experience a wide curriculum including sports, music and art.
We believe all children can succeed and do not consider a child's background as a barrier but rather a call to staff and our community to support best practice so every student can stand proud as a successful learner with opportunities to be part of a future well educated and skilled member of NZ society.